Tax
We have fully qualified Tax Consultants available to help with all Irish tax issues.
Receive a free call to find out how our services can help you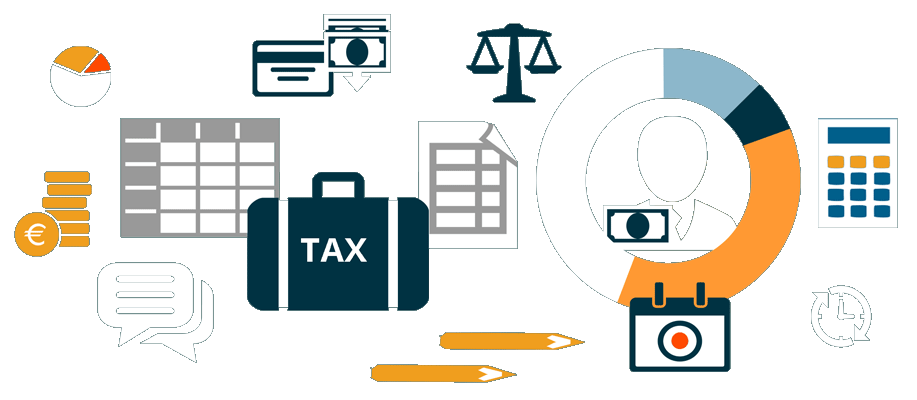 Irish Tax Returns
The self-assessment tax return deadline period can be a stressful time, why not allow our team of chartered accountants and tax advisors to help you to be prepared.
We have fully qualified Tax Consultants, who are members of the Irish Taxation Institute, the premium body for Registered Tax Consultants in Ireland, to help with all tax issues.
As tax advisers we will work closely with you to ensure that you pay the least amount of tax within the law.
CPC Accountants have expertise in all accounting and tax matters for both business and personal taxes.
Our aim is that you are as tax efficient as possible and that you benefit from tax savings.
We can assist with all issues including the following:
Personal Taxes
Income tax
Capital gains tax (CGT)
Capital acquisitions tax (CAT)
Tax residence and domicile
Estates and trusts
Marital disputes
Our experienced tax advisors and chartered accountants will provide you with a range of services helping you to minimise your corporate tax exposure.
Corporate and Business Taxes
Corporation tax
Private companies
Business disposal
Company directors and shareholders
Employee incentive schemes
Revenue audits
VAT
CPC Accountants are recognised by the Irish Tax Institute (AITI) for our in-house, highly qualified Chartered Tax Advisors who specialise in both Irish and UK Tax. If you are a sole trader, owner-manager of a business, a farmer, non-domiciliary or large corporation we can help with your tax compliance and advisory work.
Contact
CPC & CO. Ltd. Cork Accountants, The Granary, New Road, Bandon, Co. Cork, Ireland
Call Us Today:  +353 23  8841899 or +353 23 8841254
Fax: +353 23 8841819
Email:  charles@charlespcrowley.com