High Net Worth Individuals – Wealth Management & Tax Planning
At CPC Accountants we pride ourselves on providing a specialist service for high net worth individuals to ensure that you maximise your returns and reduce your tax liabilities.
Receive a free call to find out how our services can help you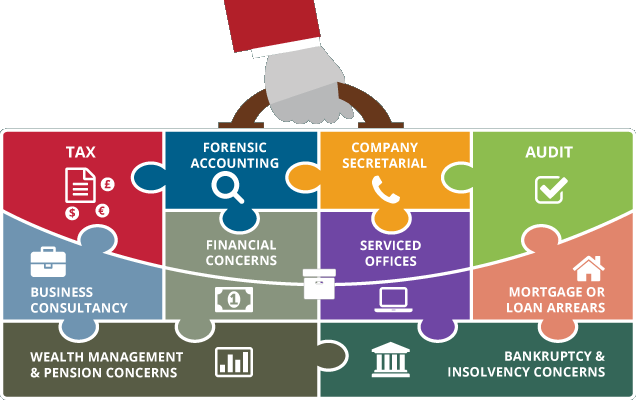 High Net Worth Individuals –  Tax Planning & Wealth Management
We offer a full financial planning service including tax planning advice for high net worth individuals so that you are able to preserve your wealth for your lifetime and even beyond that for future generations.  We can ensure that your funds are properly invested in a balanced portfolio of assets so as to achieve the best possible returns consistent with your particular circumstances. We can also support you should you have Irish passport requests or should you  require Irish Tax Planning Advice.
Equally important is the need to plan for your retirement and we will guide you through the complexities of pension planning so as to achieve prosperity in your twilight years so you can enjoy all the activities you never had time for whilst working full-time.
Inheritance Tax is the time–bomb which charges your beneficiaries on your death once your wealth exceeds the exempt band.  However, there are many strategies which can be used to reduce your exposure to this tax and it is essential to start planning early.  We will help you with setting up trusts if appropriate, scheduling of lifetime gifts and planning your will amongst other ways of ensuring that the minimum proportion of your hard earned wealth ends up in the hands of the taxman.
So, whether you want to save for your family's future, get the best rate of return on your investments, enjoy life without squandering all your hard-earned cash or take advantage of all the tax reliefs on offer, your first port of call is CPC Accountants, where our HNW advisor here, Caroline Crowley, will be happy to discuss your options. Email caroline@charlespcrowley.com to make an appointment.
Contact
CPC & CO. Ltd. Cork Accountants, The Granary, New Road, Bandon, Co. Cork, Ireland
Call Us Today:  +353 23  8841899 or +353 23 8841254
Fax: +353 23 8841819
Email:  caroline@charlespcrowley.com