Forensic Accounting
The head of our Forensic Accounting team has over 30 years experience in the field.
Receive a free call to find out how our services can help you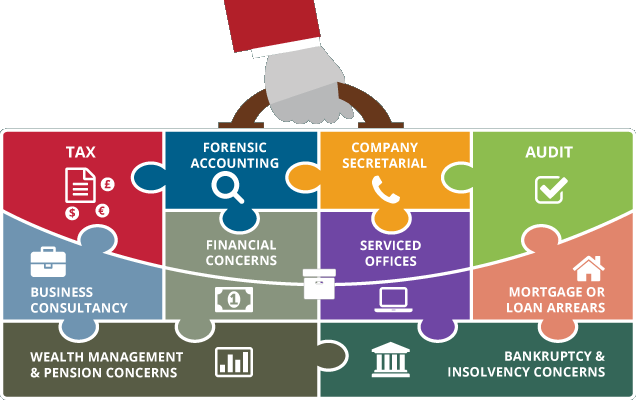 Forensic Accounting
The head of our fully qualified Forensic Accounting team has more than thirty years' experience in this speciality. The team provide a litigation support service to businesses and individuals which includes pre-trial investigatory research, leading to the preparation of an expert witness report for presentation at a hearing. The team are all qualified chartered accountants who are committed to maintaining their professional skills to the highest standards.
We have been involved in a variety of litigation support services including litigation services to individuals as follows:
Undergoing marital separation.
Dissolution of partnership and/or business relationships.
Termination of a director or employees involvement in a business.
Detection of fraud or other financial irregularities within a business.
Determination of loss of profit or income arising from business interruption due to an accident, flood, storm, etc.
Professional Negligence claim.
Due Diligence.
Compensation for loss of office.
Breach of contract.
Bank interest review.
Tax dispute.
We also provide a forensic accounting service which is non litigaceous but has proved to be a most valuable service to businesses. This service includes:-
Divisional /Product analysis including cost, revenue, profit.
Detailed cost analysis.
Identifying the business's limiting factor and then seeking means of maximising profit with the constraint of the limiting factor.
Achieving cost effective solutions for a business facing increasing overheads and/or reduction in revenue stream.
The qualifications and experience of the team at CPC Accountants means we can provide expert evidence in a variety of cases in a cost effective and timely manner.
Contact
CPC & CO. Ltd. Cork Accountants, The Granary, New Road, Bandon, Co. Cork, Ireland
Call Us Today:  +353 23  8841899 or +353 23 8841254
Fax: +353 23 8841819
Email:  Charles@charlespcrowley.com