Company Secretarial
If your business needs Company Secretarial support, talk to us – we have suitably qualified trained people and offer the following services.
Receive a free call to find out how our services can help you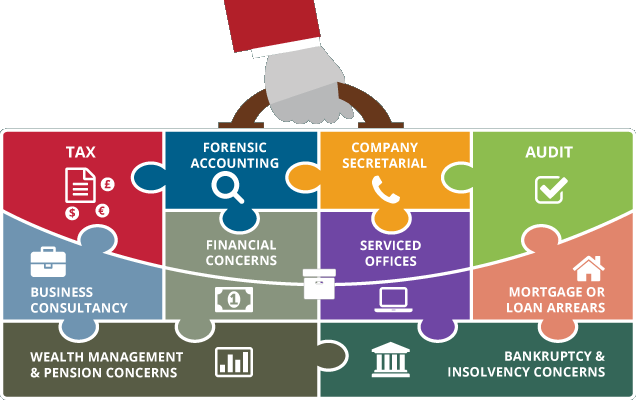 Our Company Secretarial Department is managed by personnel who are suitably qualified and trained in all aspects of company law and procedures. The services we provide include the following:-
Provision of personnel for the positions of company directors/secretary with appropriate and relevant expertise.
Attendance at meetings of the Board of Directors for the purposes of ensuring that proper procedures are adhered to, sufficient minutes retained and the appropriate financial advice is offered.
Assist in developing and formalising company strategy, developing company objectives, and preparation of strategic and tactical plans for the company to ensure objectives are fully met.
Assist in defining an organisation structure and determine the appropriate group structure (if applicable).
We can also provide the following routine Company Secretarial Services:-
Annual Return preparation
Change of name
Change of officer or officers details
Change of year end date
Share allotments
Share transfers
Change to share capital
Writing board minutes or resolutions
Company health check
Free Company Formation
We can also provide Directors/Secretaries service address hosting:
Providing a prestigious registered office address in Bandon, the heart of West Cork.
Hosting the service address so that residential addresses do not appear on public view.
Forwarding documents and advice on actions.
Contact
CPC & CO. Ltd. Cork Accountants, The Granary, New Road, Bandon, Co. Cork, Ireland
Call Us Today:  +353 23  8841899 or +353 23 8841254
Fax: +353 23 8841819
Email:  Charles@charlespcrowley.com