Business Consultancy
Business consulting lies at the heart of all our client relationships.
Receive a free call to find out how our services can help you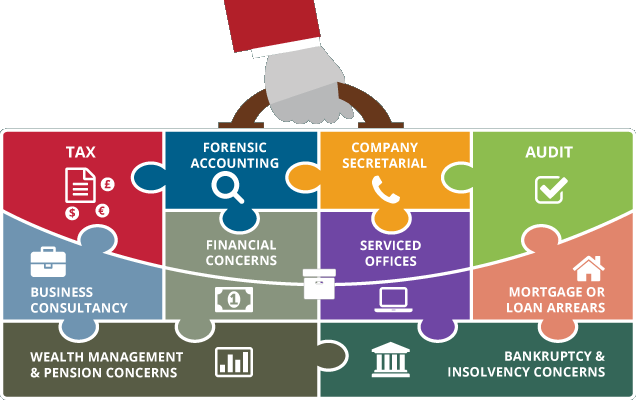 Business Consultancy
At CPC Accountants business consulting lies at the heart of all our client relationships. We spend time understanding you and your business, in order to help you move forward successfully.
We provide a comprehensive range of financial advice from fully qualified personnel. Such arrangements include advice and arrangements with regard to:-
Receiverships
Liquidations
Examinership
Grant sourcing and application
Finding the cheapest sources of funding including bank loans and overdrafts
Business evaluation, valuation, disposal and acquisition
Drafting /negotiating terms and conditions regarding contracts of sale/purchase of a business
Carrying out Due Diligence assignments
Preparation of Business Plan, Projected Cash Flows and Projected Accounts
Pension, Life Assurance and Critical Illness policies arranged and reviewed
Business Succession, assistance in identifying suitable successors and developing appropriate exit or entrance strategies
Identifying (when appropriate) the need for marketing/engineering/legal expertise and attendance to their selection
Determining business structure and advising on company/group structure
Carrying out reports on business sectors
We understand how difficult it can be to break up longstanding relationships with your existing accountant. We are quite happy to work alongside them in giving you advice without disturbing such relationships.
The experienced team of business consultants at CPC Accountants aim is to work with you to improve the way in which you run your business – bringing fresh ideas, contacts and opportunities to you wherever possible.
Contact
CPC & CO. Ltd. Cork Accountants, The Granary, New Road, Bandon, Co. Cork, Ireland
Call Us Today:  +353 23  8841899 or +353 23 8841254
Fax: +353 23 8841819
Email:  Charles@charlespcrowley.com